I canned 7 qts. of beans this past Saturday.....thanks to our neighbors, Mason & Gail. So nice of them to share with us!
****************
I feel like I haven't scrapped in ages! One or two layouts all summer long. I've truly wanted to scrap.....spend time looking at mags & saving layout ideas on Pinterest, but when I go to sit down at the table.....it's like I have scrapper's block or something. Anyway, I came across this awesome deal on Half.com the other day.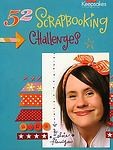 This Elsie Flannigan book for just $2+. I kid you not!! Shipping & all it was just a tad over $5. I had seen it before in the craft stores, but never buy these books unless I get a really good deal on them. Well, I figured for this price I was bound to find SOME sort of inspiration to get me motivated again.
And here's the layout I was inspired to create! Large frame cut from patterned paper. Flowers & arrows cut from different pieces of paper. I added some buttons, hand stitching & some cute little ticket accents from my stash.
I love how it turned out & already have a couple of other layout ideas planned out.
Some more art journal pages. I loved that tree with the owl.....a Bo Bunny ad, if I'm not mistaken that I cut from a magazine. The verse around that reads: 'He shall be like a tree planted by the rivers of water....' Psalms 1:3
This spread here was inspired by a new blog I recently found
Happy Reminders
. She's a very talented lady.....you should check it out, Sandee.......she's got some lovely quilts on there too! Anyway, I loved how the tree went up the middle & spread across both pages. Again, nothing fancy.....but I sure am having fun & I guess that's all that counts.